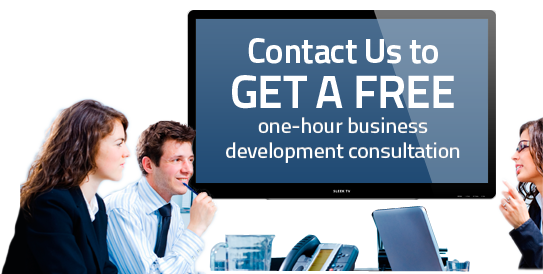 As a company evolves, it responds to customer requests, adds people, invests in technology and creates new business processes. As a result, additional expertise is created that is frequently not internally or externally visible. The company needs to periodically review its capabilities to identify new revenue streams.

Competition, the business climate, and the economy are constantly changing. New lead generation tools are emerging. As the company evolves, it needs to review its' marketing strategy and adjust the tools it uses to promote its products and services as efficiently as possible.

Alternative sales channels have emerged. Sales process management systems are available to assist sales people in lead follow up and on-going customer contact. These systems improve sales force productivity and provide more accurate forecasting. New strategic alliances can increase market penetration.
Testimonials
"Berger Business Advisors has helped our company grow from a one man shop to a thriving company with more than 30 employees and two locations. They have helped us in a variety of ways including: Designing the initial sales process; analyzing data from our contact management system and recommending changes; defining sales selection criteria; evaluating sales candidates; recommending compensation packages; and coaching sales people. Their advice has been invaluable to us."

Owner

Medical Device Software Development Company

"Berger Business Advisors helped modify our sales process. They recommended changes in our product positioning and helped us redirect our marketing tactics to attract decision makers and buyers. They researched and selected an appropriate contact management system to track our sales pipeline. They designed and implemented a marketing campaign which dramatically increased leads and more profitable sales.They continue to advise us on business development strategise and tactics."

Owner

Project Management Consulting and Training firm