Get Started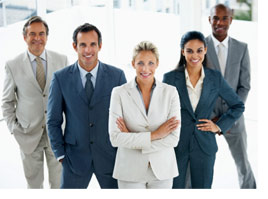 Selling involves the use of tools and techniques to convert a prospect for your products and services into a customer. There are a number of aspects including:
Finding and qualifying potential customers
Building rapport
Convincing them to buy from you
Managing the relationship
Each of these areas includes:
Face-to-face meetings
Written and email correspondence
Phone conversations
Over time, the company's products and services change. Contact management tools used to track and measure the sales process have become more sophisticated. Alternative sales channels have emerged. As a result, the sales process needs to be reviewed and possibly revised.
Our Consulting Process
What is the sales process?
What selling tools are available?
What are the capabilities of the contact management system?
How is the contact system utilized?
What sales channels are used?
What sales reports are used?
What are the responsibilities of the sales people?
How are sales people compensated?
What criteria are used to hire sales people?
How are they trained?
How do marketing and sales coordinate their activities?
What are management's perceptions and expectations?

Gaps in the sales process
Customer management system changes
New selling tools needed
Sales forecasting improvements
Sales selection process changes
Other sales channels that could be employed
Coordination improvements between marketing and sales

Create plan
Develop budget
Manage implementation

Determine requirements,,select, and installl customer management system
Revise job descriptions, compensation plans, sales selection process, recruit and select sales staff
Develop new sales tools
Integrate new sales channels
Develop and install revised sales performance metrics and reporting
Coordinate product and service rollouts with associated marketing activities
Train management and sales staff on process, reporting, and monitoring tools
Focus Areas