Mission
Helping business owners make intelligent business development decisions about the future direction of their company
Vision
To be a trusted provider of high quality practical business advice and solutions
Goals
Provide knowledgeable, valuable, pragmatic advice
Identify cost effective, practical, solutions
Facilitate access to qualified experts with complementary expertise
Deliver superior client service
Value Proposition
Berger Business Advisors is a business advisory firm helping technology companies, professional service firms, and professional practices make intelligent decisions about growing or transitioning their businesses.
We are passionate about using a process to guide our clients to achieve the results they want for themselves and their businesses.
Principal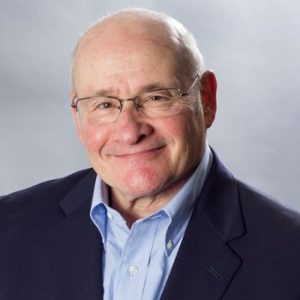 Allan is a business architect and strategist working with established, successful, privately held, technology, professional services firms, distributors, and manufacturers. He uses his business experience to help business owners visualize, plan and implement the next stage of their business life cycle. He partners with senior management to develop the business strategy for the next stage, construct a plan, and implement the tactics.
His expertise as a business owner and award winning sales executive developing new business and managing large multinational accounts helps him advise clients on revising sales processes and marketing methods resulting in increased sales of their products and services.
His experience as a management consulting firm partner and owner coupled with my expertise in project management, account management, line management, customer service, operations, and finance gives him an understanding of the decision making processes privately held businesses use. He empathizes with the business leaders as a peer and trusted advisor.
Understanding managers' needs enables him to recommend pragmatic solutions to their challenges.
He has extensive experience building multi-year relationships with major Fortune 500 firms in the financial services, pharmaceutical, manufacturing, healthcare, retail, and utility industries that purchased executive coaching and employee development services. He uses this experience to guide clients in building sales and customer service processes that help them grow repeat business from existing clients.
Many years in the leadership and employee development field, give him the background to address challenges in business and sales communication skills, process improvement, and project management effectiveness.
His businesses technology background helps him understand how technology can be applied to business growth in an ever-changing competitive environment.
After earning an MBA from Rutgers University, Allan began his career as a systems analyst doing work flow analysis at a fortune 500 corporation. His career migrated into project and product management at a retail automation company. Over time, this evolved into marketing management with a computer manufacturer. Allan was a partner in a national employee training firm which was sold to a publicly traded educational corporation. Subsequently, Allan focuses on business development for a well-known leadership development consulting firm providing communications skills coaching and training Fortune 500 companies.
He is an accredited Executive Associate of the Institute for Independent Business, a not-for-profit research, training and accreditation organization for business advisors.
Allan is an active member of the Morris County Chamber of Commerce.
He is also a volunteer mentor with SCORE, the nonprofit association dedicated to entrepreneur education. SCORE is a resource partner of the U.S. Small Business Administration.